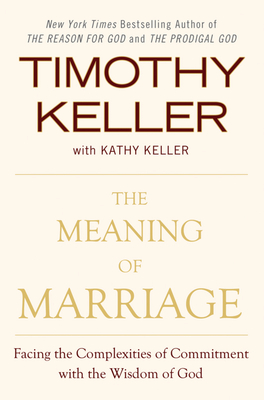 Tim Keller's book The Meaning of Marriage: Facing the Complexities of Commitment with the Wisdom of God
will be released November 1. Here's part of the description:
There has never been a marriage book like THE MEANING OF MARRIAGE.

Using the Bible as his guide, coupled with insightful commentary from his wife of thirty-six years, Kathy, Timothy Keller shows that God created marriage to bring us closer to him and to bring us more joy in our lives. It is a glorious relationship that is also the most misunderstood and mysterious. With a clear-eyed understanding of the Bible, and meaningful instruction on how to have a successful marriage, The Meaning of Marriage is essential reading for anyone who wants to know God and love more deeply in this life.
It's already available for pre-order
. I can't wait to read it.
(HT: Matt Perman)