It's summertime!  Here's my list of books I look forward to jumping into:
Bo's Cafe by John Lynch - a novel about freedom through community and honest relationships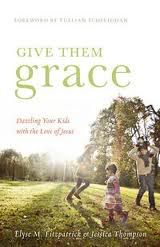 Give Them Grace by Elyse Fitzpatrick - receiving & giving the grace of the cross to our kids
Iron Sharpens Iron by Orlando Saer - book on leading Bible-oriented small groups that thrive
Renovation of the Church by Kent Carlson and Mike Lueken - what happens when a seeker church discovers spiritual formation
To Kill a Mockingbird by Harper Lee - classic novel I read in HS and wanted to read again for fun!
BTW, I just finished The Greener Grass Conspiracy by Stephen Altrogge.  Highly recommend it. What are you reading this summer?