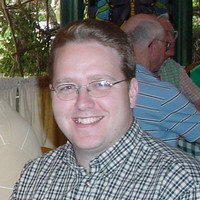 This is a guest post from Tony Kummer, a kids pastor from Indiana. He started Ministry-To-Children to help others who serve in children's ministry. A few months back, I started thinking more seriously about the problem of over-churched kids. My first article on that topic went viral (thanks to Doug linking it here) and many others are seeing the same issues in their church.
Many of our best families are giving their kids a lot of Bible exposure. They do family devotions at home, they attend Christian schools, and they're faithful to attend church multiple times per week.
As I've continued to look into this topic, I've began to classify some different types of over churched kids. I'd love to get your feedback on this. Just leave a comment below.
Hardening Heart: Some church kids have all the information they need, but their hearts are not responding with increased love for God. They are making the choice to set their affections on things other than Christ. The result is boredom and apathy toward Christian teaching.
Just Bored: Some kids do have a real love for Jesus, but they keep hearing the same stories told over-and-over. This gets worse when those are poorly presented or when Christian adults in their life lack a passion for God.
Not Connecting: Other children hear the truth, but for some reason they don't see how these Bible stories connect with their real life. Too often these kids have heard the scriptures taught like a fairytale rather than the living Word of God.
What about kids in your church? Do you recognize these cases? What other categories would you include. Simply drop a comment and let me know what you're thinking. For more on this topic you can read my 9 strategies for reaching over-churched kids.